Hello everyone

We've been asked to take part of the IUCN meeting in Marseille, Ginger will be on site and will take part on every session to vote! She might have a close look to French President because he will speak during the first day of the meeting.
What is IUCN : International Union for Conservation of Nature (IUCN)
IUCN is a membership Union composed of both government and civil society organisations. It harnesses the experience, resources and reach of its more than 1,400 Member organisations and the input of more than 18,000 experts. This diversity and vast expertise makes IUCN the global authority on the status of the natural world and the measures needed to safeguard it.
Update:
It's over now and Ginger was extremely honored to get the chance to participate, she needs some rest but her experience definitely is more than valuable to our association. Thanks Ginger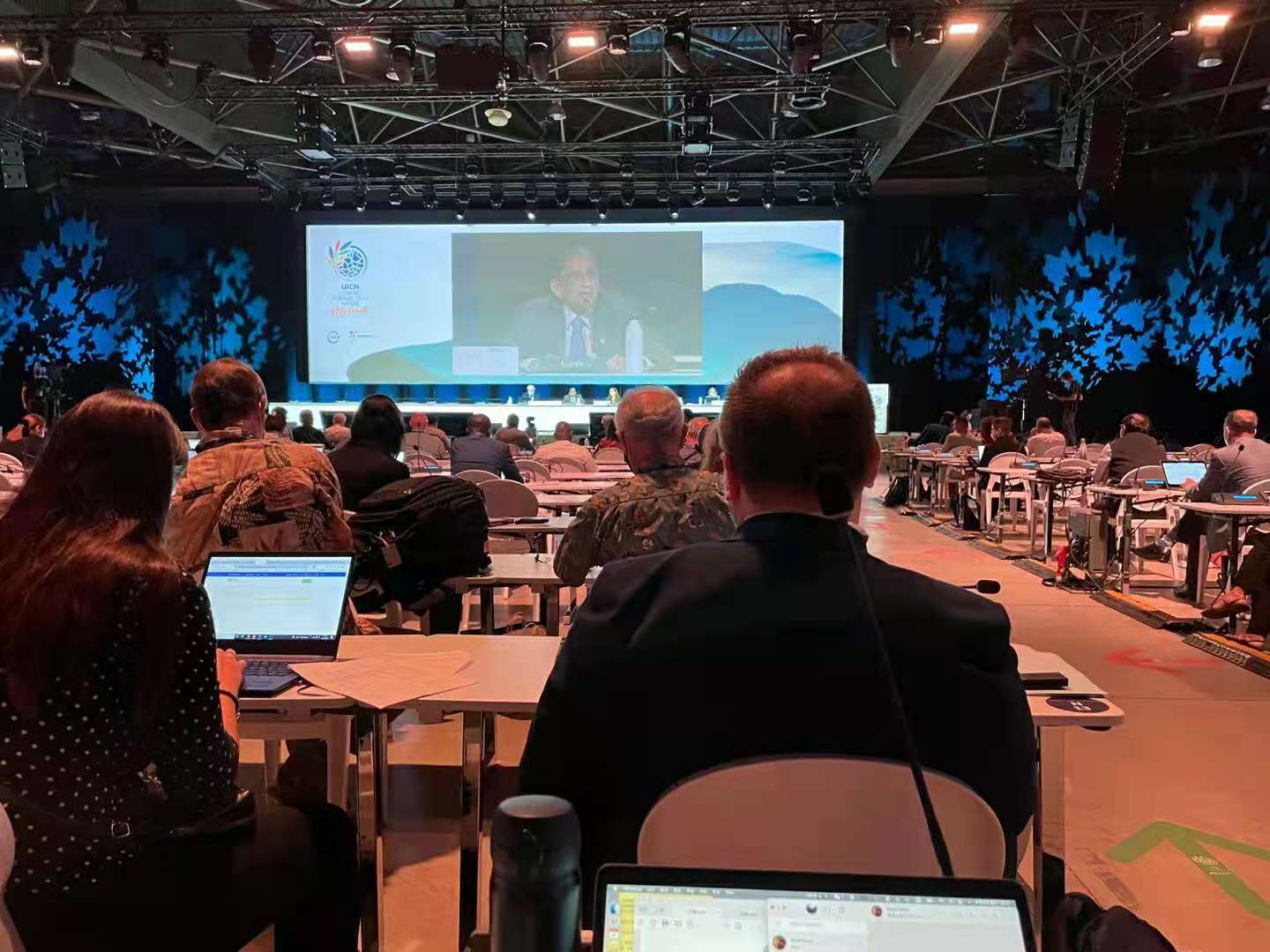 Photo during a session !