Great news everyone!
Thanks to the wonderful cooperation between MU and Peter, video maker and voice off we have a beautiful video to promote our association.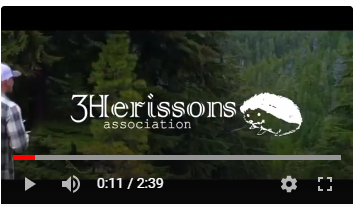 Click here to view the video on youTube

Association des 3 Hérissons, it is a non-profit organization specializing in environmental education in Provence region of southern France. We cooperate with different local environment protection and nature awareness actors for voluntary activities to actively contribute to the protection of the environment. Child will contribute to protect the environment therefore they will understand more about how important nature, community and teamwork are.
Many thanks for Mu and Peter ! without them this couldn't have happen!